For a Great Cause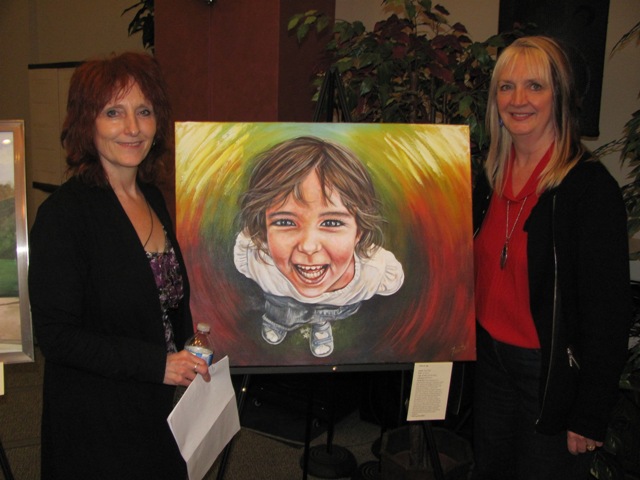 Finding a new home for a favourite painting…  "Hi God!"  found a new home on March 29/12, as part of an Art Auction Fundraiser for the House of Hesed, here in Winnipeg.  Their mission statement reads: "Our Mission is to provide a home for persons living with HIV/AIDS, sharing mercy, hope, dignity, and peace."
Moe Feakes, the Executive Director of the House of Hesed, is now the proud owner of the painting, which will be on display in her office.  I'm thrilled that I can visit!
Thank you to Julia Mark for allowing Faye to use her photo as the inspiration for this painting.
For more information about the House of Hesed, visit www.houseofhesed.ca.
Leave a Reply