Art Showing 2012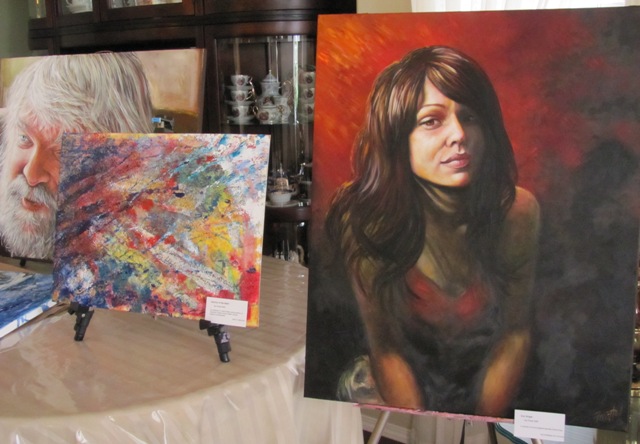 My art showing this year was called "Why Do We Hunger for Beauty?"  Visitor favourites were the portrait of Diana Pops – Soul Singer, and the series on poet Malcolm Guite. 
Also featured was a three-portrait tribute to my mother. One of the paintings had been completed a mere four days before she suddenly passed away.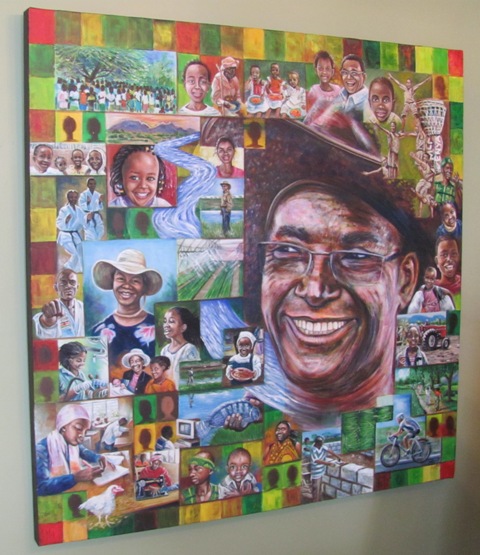 Other popular paintings were The Red Dress, Faye's double self portrait and the completed mosaic portrait of Charles Mully, The Heart of Kenya - which had taken many months to paint in the past year. One day, I hope to sell it to raise money for the Mully Children's Family.
In general, the show went very well, thanks to the help of my two helpers and my husband Darrell.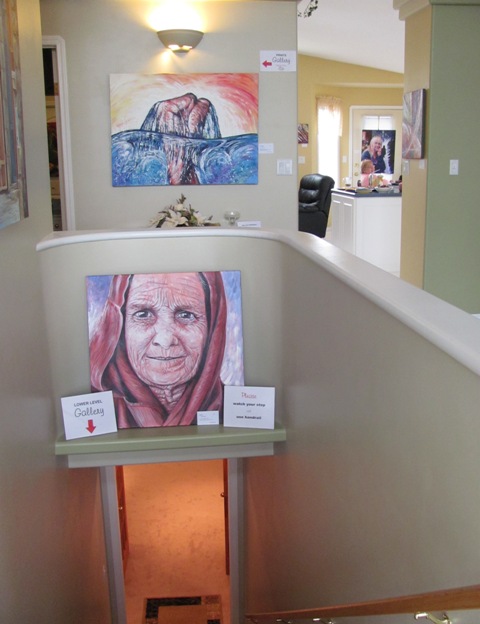 We are fortunate to have a spacious, open-style home with two levels to use as galleries to show more than 60 pieces.
Thanks so much to everyone who attended!
Leave a Reply